I'm glad that you've discovered your way to this site. While it would be even more enjoyable to meet you in person (which I hope will happen someday), for now, allow me to introduce myself briefly.
My greatest joy is being with people and getting to know them.
I transformed this passion into a career in HR, and since 2014, I've had the privilege of collaborating with various international clients, primarily remarkable startups, in the process of hiring hundreds of professionals in Europe. As a headhunter, recruiter, HR manager, and people partner, I've played a pivotal role in the growth of numerous IT teams during a time of intense competition and continuous battles for top talent in the market.
My experience extends beyond recruitment; I have also successfully established and developed new branches in Poland from the ground up, including all responsibilities related to office space organization. For a more detailed overview of my professional journey, please feel free to explore my portfolio below.
My experience has underscored a fundamental truth: the greatest successes are achieved when employment satisfaction ranks among the highest priorities. Having content and fulfilled employees isn't merely a bonus; it's a necessity for every thriving workplace. But how do we attain it? Relationships lie at the heart of it all. They are the foundation of trust and commitment. With the right approach and a proficient team, every goal is within reach. For further insights, I encourage you to peruse my blog or reach out to me for a conversation or meeting via this link.
Beyond the professional arena, I'm passionate about logo-therapy, jogging, mountain hiking, Spanish football, snowboarding, and travel. I'm sometimes a sailor and guitarist. During my free time, I'm involved in volunteering for my own project: Futbol Kolektyw, where I scout talented young footballers.
I genuinely hope that we'll have the chance to meet face to face. I'm eager to hear your unique story.
Warm regards,
Mat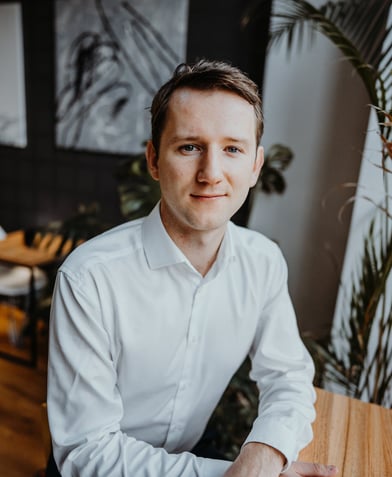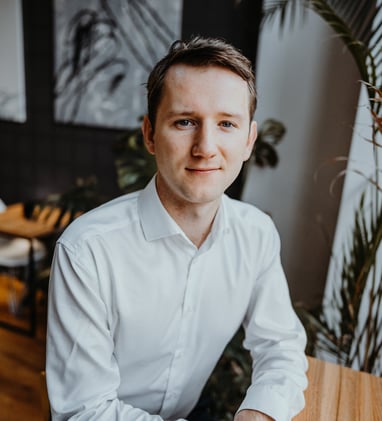 Main skills:
Recruitment & Headhunting

Operations & Management

Team building

HR policies & processes creation

Office administration

Event coordination
working in people management since 2014

experienced at different levels, from intern to team manager

experienced with start-ups & scale-ups
Role:

HR Partner / Consultant
For: TWILL by Maersk (Software company for logistics)
Goal: Managing full-cycle recruiting process
For Twill, a 5-year-old scale-up of Maersk, I spent nearly a year assisting with various recruitment tasks. This included managing the full-cycle recruiting process, with a particular focus on providing a high-touch candidate experience. My responsibilities encompassed sourcing candidates from a variety of channels, coordinating candidate logistics, conducting interviews, and proposing new HR strategies.
I also offered consultancy services to leaders and managers regarding their hiring needs and priorities, while ensuring successful outcomes for Maersk stakeholders. Additionally, I collaborated with the legal department to prepare and finalize documents, and provided consultation on labor law matters to employees, when necessary.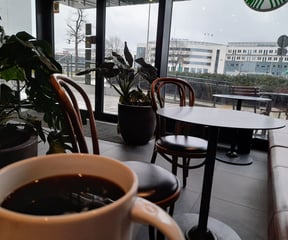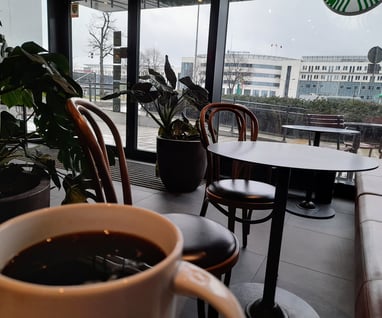 Role: HR Manager
For: FLYR (Revenue Operating System for Airlines)
Goal: Developing a branch in Poland
While at FLYR, I had the opportunity to build a startup site in Cracow, Poland from scratch. Initially, I undertook tasks such as selecting a workspace, organizing equipment suppliers, legal and accounting services, and establishing cooperation with stakeholders. As the sole member of the HR department, I was responsible for designing and implementing various HR initiatives, policies, and practices. These included establishing the recruitment process, onboarding and offboarding procedures, improvement plans, and on-call policies. I also provided coaching and mentoring to new teammates and supported other managers in their onboarding efforts.
My primary goal was to enhance employee retention and create a valuable work environment by building successful and satisfied IT scrum teams for an exciting new SaaS product in a data-driven company. Over a span of 1.5 years, we successfully closed 38 vacancies, averaging approximately 2 hires per month. Our efforts resulted in a high level of happiness and satisfaction among employees, as evidenced by a low employee turnover rate of 3% in 2020. Many of the individuals we hired during that period continue to contribute to FLYR to this day.
Additionally, just before the pandemic began, I assumed additional responsibilities as acting General Manager due to the crisis in the travel industry. During this time, I played a key role in identifying cost-saving opportunities, coordinating workforce reduction efforts, and swiftly transitioning our 40-person branch in Cracow to a fully remote mode within a matter of days.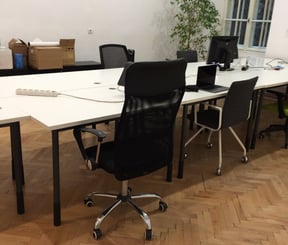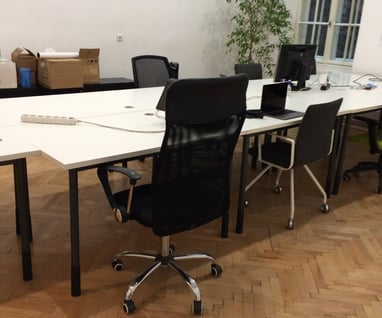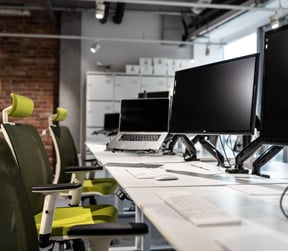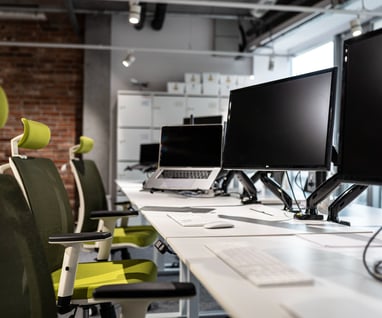 Role: Recruiter / Headhunter
For: Various clients
Goal: Finding & matching the right talent to the right roles
I was a recruiter/headhunter for companies from USA, Great Britain, Poland, Switzerland, Belgium, Romania, Ukraine and many other countries. With a success I recruited for roles from specialists through leaders to senior managers. I specialize in engineering and programming positions in almost all major technologies. My main specialty are JS, Python, Java, Data Science and Devops recruitment.
I was cooperating directly as a consultant for such companies like: Twill, Maersk, FLYR, Evobits, Wincan, Paladin Software, Flex Group. I also indirectly cooperated with many other entities as a designated representative.
Feel free to contact me if you need help with your recruitment
Role: HR Manager
For: STERMEDIA (IT service company)
Goal: Creating and developing a branch of the company in Poland
I was a HR manager for Stermedia - a Wroclaw's IT company to help them scale up by set up all HR policies and practices like: recruitment process, on-boarding, off-boarding, improvement plans, on-calls and all other needed procedures. I was also sourcing candidates from a variety of channels (for backend, frontend and AI/ML fields). I was closely cooperating with CEO on proper communication with all departments and teams in the company.
Role: Team Manager / Consultant
For: SELWORK (Recruitment agency)
Goal: Creating, developing and managing new recruitment service
At the request of the company's CEO, my objective was to create a new service dedicated to permanent and technical recruitment from scratch. Prior to my appointment, the company exclusively handled temporary recruitments, primarily in manufacturing. I assembled a dedicated team for recruitment services in the IT market at the new location. Within a year, by training individuals with no prior experience, we successfully established a company that rivaled the largest HR service providers in terms of effectiveness. I designed all processes and policies, managed a team of headhunters (with up to 10 members per team), developed and motivated team members, and established clear goals and KPIs.